Surtitre
learn more about
Culture for Children
Chapo
The Culture for Children Foundation is created in 2009 with the primary aim of promoting the integration of young people through culture. It has become a key player in France in the field of artistic and cultural education for children in situations of exclusion.
Multiblocs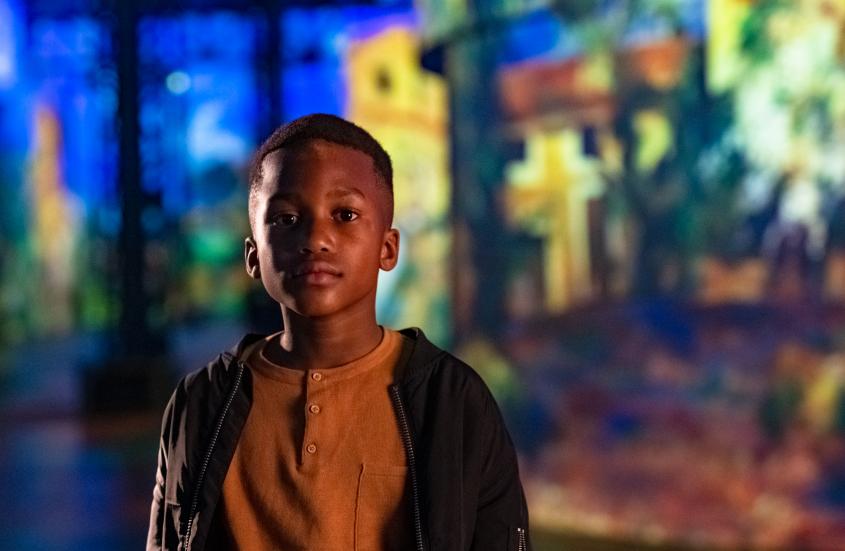 Who are we?
In order to fight against inequalities in access to culture, the Culture for Children foundation designs and implements artistic and cultural education programs for children made vulnerable by illness, disability or social insecurity, enabling them to have unique artistic and cultural experiences to awaken, develop and reveal their creativity.
Deployed in partnership with a dozen exceptional cultural venues and local actors in the social, educational and medical fields, our programs enable children to have unique artistic and cultural experiences to awaken, develop and realize their potential.
Our Action
Each year in France, nearly 12,000 children aged 5 to 12 (from priority urban neighborhoods, social or medico-social structures, hospitals or schooling in priority education networks) take part in our programs in which artistic education becomes a powerful instrument in the service of quality education, equal opportunity and living together.
Projects, impact and key figures are summarized in a few pages in our Annual Report 2022!
Culture for Children's ecosystem
the team
Culture for Children has a governance structure, an operational team, and a mediation team spread across it different regions of action, with rich and varied specializations depending on the needs in the field.
They support us
To carry out its missions, Culture for Children can count on many institutional, financial, cultural and field partners (from the social and medical-educational sectors).