Projects
Art Immersion 2023 : let's go !
23.07.2023
The art and cultural education program Art Immersion is back in 2023 and you can now register online. It is offered in four regions in France: Ile-de-France, Southern Region, Occitania and New Aquitaine. Art Immersion is a national program developed in partnership with three immersive digital art centers for the benefit of 7000 children, from 5 to 12 years old, who are far from culture. It aims to develop the general culture and creativity of children.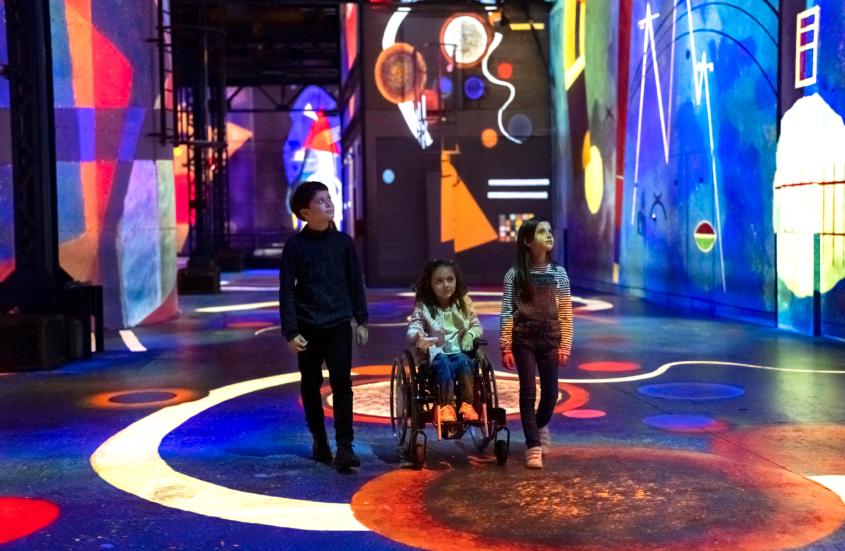 In 2023...
The Carrières des Lumières will feature a digital creation presenting the Dutch masters from Vermeer to Van Gogh; the Bassins des Lumières will present the surreal and extravagant universe of Salvador Dalí; and the Atelier des Lumières will take us on a journey between Paris and New York, to discover Marc Chagall...
By clicking on the link to the project page below, you can now register your group and accompany them in the discovery of the great masters of Art History through a total immersion in their universe, thanks to the visit of the immersive exhibition and the educational and creative workshops before and after!
Terms of participation
The Fondation Culturespaces offers the program free of charge to eligible childcare facilities:
REP/REP+ or CLA primary schools, or primary schools located in isolated rural areas; 
Medical structures for children with disabilities aged 5 to 18; 
Social structures and associations (children from 5 to 12 years old); 
Pediatric hospitals (children from 5 to 12 years old).
Only the transport remains at your charge.
For the suscribtions
Our partners
The Fondation Culturespaces warmly thanks the program's donators: Monnoyeur, Macif, the Engie Foundation, the ADP Group Foundation, Mécénat Servier, the Bic Foundation and Pébéo.
The program is supported by the Ministry of National Education and Youth and the Academies of Versailles, Aix-Marseille, Montpellier and Bordeaux.