The Dance Journey
From April to December 2023
"Between courtyard and garden: the Dance Journey",  is specifically adapted for children with disabilities or hospitalised, to help them discover the beauty of the natural heritage of their region through a sensory approach and physical expression. 
In 2023, around 260 children participate in the Dance Journey in France. Among them, 100 children take part in this program developed around the exhibitions presented at the Hôtel de Caumont.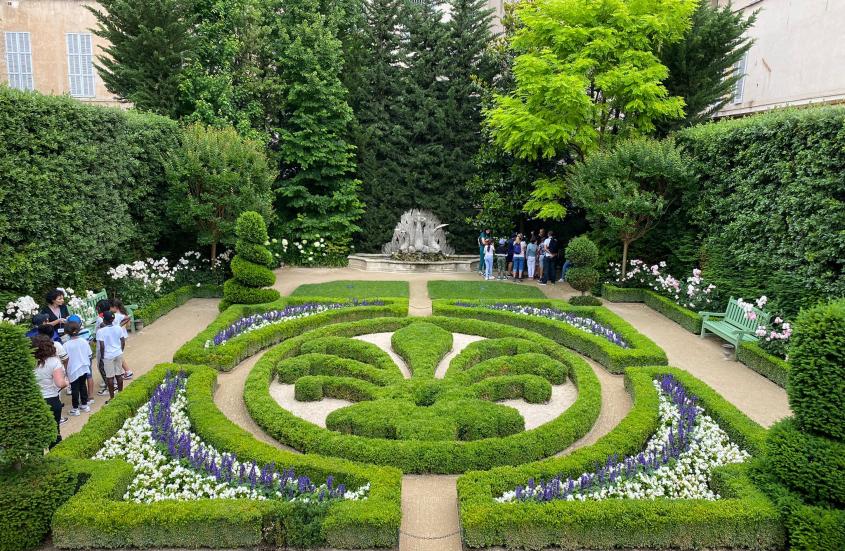 This playful and inclusive tour encourages observation and sensitive perception of natural elements and allows the discovery of Gardens Art through the senses, while encouraging the personal development of each child through an adapted dance practice.
This dance mediation is adapted and led by professional dancers.
Terms and conditions of participation
Culture for Children offers the program free of charge to eligible childcare facilities:
Structures for children with motor, psychic, mental or ASD disabilities;
Schools hosting inclusive school systems;
Hospital pediatric services (children from 5 to 12 years old).
Only the transport remains at your charge.
Information and registration by mail : fondation2@culturespaces.com
Presentation documents
Flyer Dance Journey at Hôtel de Caumont 2023 (to come)